LATEST NEWS
ODM, ODME & INDUSTRY RELATED
NEW SINGLE RELEASE
"Figure It Out" by ODmE featuring Moka Only (Formerly of Swollen Members) and Hana Bajric now available on iTunes.

OD PRESENTS RINGTONES FOR YOUR CELLULAR PHONES
"Figure It Out" now available on iTunes.


NEW SONG RELEASES
"Figure It Out" - ODmE feat Moka Only and Hana Bajric.

COMING SOON
"Don't Fly Away" – ODmE ft. Mitch (Release Date TBD)
"Beautiful" - ODmE (Release Date TBD)
- - - - - - - - - - -
WHAT THE BUZZ 'BOUT

Exclusives, Tunes, Tweets and Likes

Here at OD Music, we offer a wide range of services: Studio time, Recording, Mixing, Production, Event Services, Consultation and à la carte services including Bios, Press Kits and more.

For more information please visit our services tab.
- - - - - - - - - - -
STREET DREAMS!!

JOIN THE OD STREET AND SOCIAL MEDIA SQUADS - SKY'S THE LIMIT!
Do you have what it takes to become a mover and shaker in the music business? Unfortunately, there are no overnight successes; there is only hard work. If you are reliable, have great communication skills, accepting of constructive criticism, a critical thinker and idea generator? If you already have the skillset or willing to be taught.

OD STREET AND SOCIAL SQUAD IS FOR YOU. INQUIRE TODAY!!!
- - - - - - - - - - -

FOLLOW US
OD MUSIC IS IN THE AIR, TAKE A BREATH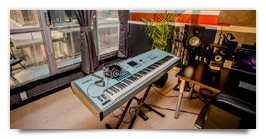 NEWSLETTER
GET ENGAGED